Heartly Welcome to All NBPS Alumni
Dear Nava Bharatians,
Greetings from your Alma Mater, Nava Bharat Public School!
I am sure that you would have settled in your career by now and leading a deservedly comfortable and contented life after years of extreme hard work and sacrifice in school and later in college. However I am also certain that whenever you get time to sit back and relax, you surely remember your school days and your batch mates. You may also from time to time wonder about the current happenings in the institution where you spent so many joyful years. There must be moments when you miss those days and friends who were very dear at that time but with whom you have lost touch owing to the demands of your profession. With a view to bridge this gap, bring together our former students and to provide the current students an opportunity to relate with our Alumni, I welcome you to reconnect with your school. This is a dedicated window pledged to strengthen the bond between our former students and the school.
Our vibrant community of former students, now probably numbering in thousands, continues to make significant and distinctive contributions to the world in virtually every field. What you have collectively accomplished is, in large measure, responsible for the ever growing popularity and reputation of NBPS as one of the best educational institutions in the region.
We strive to strengthen our connection with Alumni in the coming years and as the Principal of NBPS, I am committed to carrying this work forward, with a goal of making your connection with your Alma Mater a lifelong one.
Consider this as the first step and an opportunity to get back in touch with your school and school mates. To connect with the NBPS Alumni Community, We request you to kindly submit your details with us by filling the registration form. We will eagerly await your revert.
We also request you to kindly keep us posted with the latest happenings in and around your life so that we may share both your joy and sorrow.
With warm regards,
M.V.S.REDDY
Principal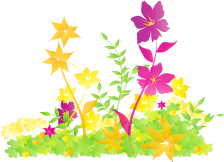 Please Contact on School mail for Alumni Registration